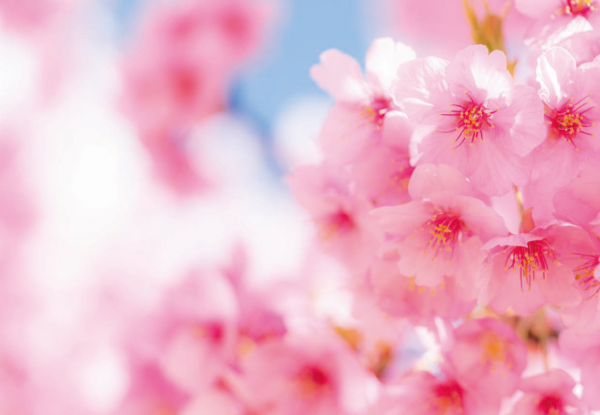 We will hold a special party on 26th of March, when the cherry blossom at Sakura-Zaka next to our restaurant will be fully blooming.
Seasonal food with spring ingredients, and brand-new sparkling wine <sei 2019> which is before official release will be proposed.
Furthermore, <suzu 2019>, has charming pink hue and refreshing taste to suitable with cherry blossom, and our regular selection of wine will be lined-up.
We are looking forward to seeing you to celebrate a flowery moment together.
【Date】

26th (Sun) March 2023

【Time】

17:00 Open, 17:30 Start

【Place】

Kenzo Estate Winery Roppongi Hills

【Price】

36,300 yens (with tax and service charge)

【Content】

Seasonal Menu + Wine pairing

【Food】

アペリティフ
 ・ミニアメリカンドッグ
 ・ひと口シュー ブラータ 珊瑚樹トマト

前菜
 八寸
 ・桜海老とうるい 湯葉和え ・蛤 菜花 浸し ・真鯛昆布〆 蕗 桜花あん
 ・独活 キャビア ・桜鱒 そら豆

温菜
 フランス産ノワール・ド・ビゴール豚 
 桜燻製 春キャベツ ガストリック

魚料理
 マナガツオ ポワレ
 タラの芽 ロマネスコ ピサンリ 春菊 ブールブラン

肉料理
 熊本県産赤牛 阿蘇王サーロイン 炭火焼
 新玉葱 グリーンアスパラ 蕗の薹

デザート
 ガトーフロマージュ

【Wine】

お食事に合わせたワインペアリングがセットになっております。

【Remarks】

Maximum 30 persons.