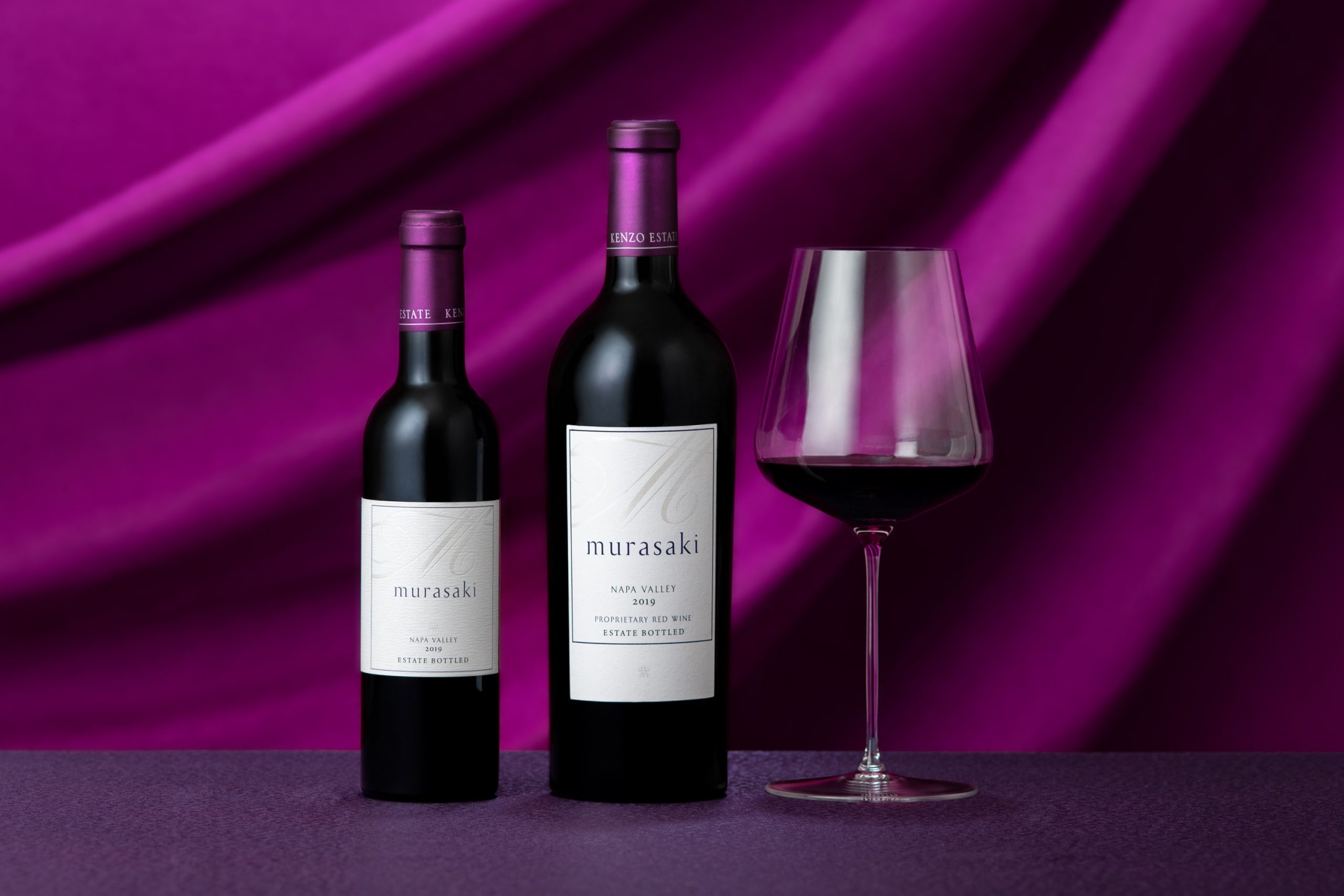 【murasaki 2019】…One of the top cuvée of KENZO ESTATE, will be released new vintage on May 16th.
And we have started to accept pre-order since April 24th.
【murasaki 2019】 is a masterpiece in no way inferior to murasaki 2018 which has been awarded 100 points by C.W.A. (California Wine Advisors).
In 2019, the soil has been fertile because of rainy winter, moderate climate to be ideal for grape growing in spring and summer, and then it has become very rare and blessing year.
【murasaki 2019】 is made of standing out freshness and concentrate fruitiness.
When you pour it to the glass, you can feel the rich taint of black cherry, cacao and spices, when you sip in the mouth, smooth texture, elegant fruity flavor and silky tannin tenderly stimulate your sensitivity.
You will enjoy a sensual afterglow which forwards a touching moment.
【Reservation】

From April 24th to May 16th

【Pick up Date】

From May 16 onward

【Price】

Full bottle (750ml) ¥35,640(tax incl.) ※up to 3 bottles per person
Half bottle (375ml) ¥17,820(tax incl.) ※up to 6 bottles per person